US District Unveils GMC: Let's Build It! - Year End Giving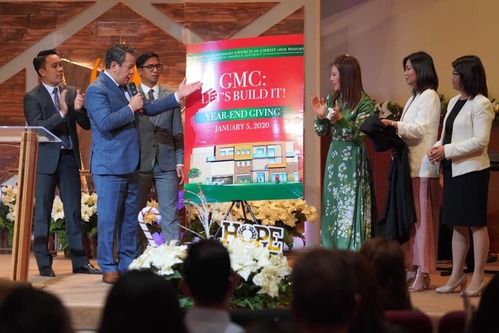 In support of the ongoing construction of the AATF GMC, all 31 churches of the U.S District, unveiled a new giving campaign called "GMC: Let's Build It!" Year End Giving. It is an initiative encouraging brethren to give a one time year end financial gift for the GMC construction. Through these gifts that will be given, either on the last Sunday of December or in the first Sunday of January 2020, the GMC will continue to enjoy continuous funding hopefully until its completion by the end of summer next year.
Here are the updates of the GMC construction:
Talking about Bishop Jonathan's message, don't miss his exhortation for you! Here it is:
During the unveiling, U.S District pastors from coast to coast, preached the same message from Bishop Jonathan S. Ferriol entitled, "Living According to God's Priority" based on Matthew 6:33. By preaching a uniform message, brethren all over the district have been enlightened on the blessings of putting God's interests, above and beyond, over other pursuits. Many brethren have been strongly encouraged by the strength of the exhortation from the message. Brethren expressed their strong interest to give and a number of them have given generous gifts right away. Some brethren from other districts in the global mission have also pledged to give upon hearing Bishop Jonathan's exhortation via live stream!
We're excited and grateful for your partnership throughout the entirety of the construction process. In no time, it will be finished and we'll get to say that by God's grace, we helped to make it happen!
Please continue to like and follow our Facebook and Instagram accounts @aatfgmmcconstruction for all the latest updates and happenings!